---
---
---
《 About Us 》
---
The Kitty's Catfish Café started as a vague idea for a casual social spot without the lights and sounds of nightlife. S'oun bought an apartment and began obsessively decorating for about two days before accepting the help from her husband Kas, and their (sort-of-jokingly, but also not) adopted son, Sid.

Making people happy makes us happy! Let us know what we can do to make your day brighter.

Click on the icons below to learn more about us!
Raffle
---
《 HOW TO ENTER 》
---
For 5000 gil, you can test your luck with our raffle of the day for a chance to win special prizes! Each day, we'll have a randomly selected number that we'll state in advance in the chat.

¤ If you roll within 200 of the designated goal, you'll recieve a Consolation Prize!
¤ If you roll within 20, you'll receive our Second Prize!
¤ If you roll within 5, you'll receive the Grand Prize!

Multiple "tickets" may be purchased! After purchasing your ticket(s), just type /random in the chat to roll!

If you have any questions, don't hesitate to ask S'oun.
---
《 PRIZES AS OF 11/10/20 》
---
¤ Consolation Prize | a choice from any of our delicious menu items

¤ Second Prize Options | a choice from a selection of metallic dyes

¤ Grand Prize Options | a choice of minions: Nutkin, Owlet, Dwarf Rabbit, Ghido, Ancient One - OR A Hraesvelgr Attire Coffer
---
《 PREVIOUS GRAND PRIZE WINNERS 》
---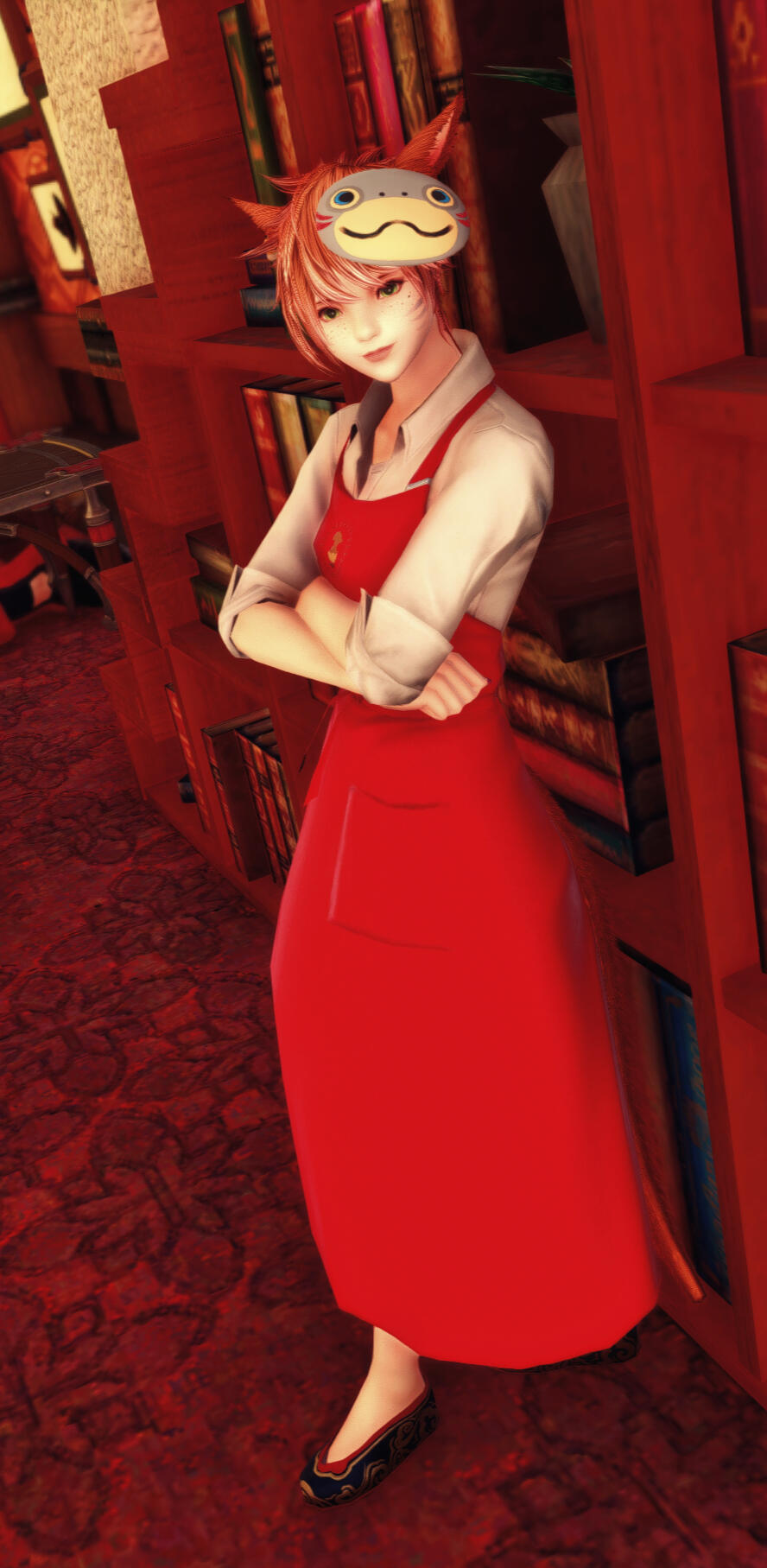 ---
---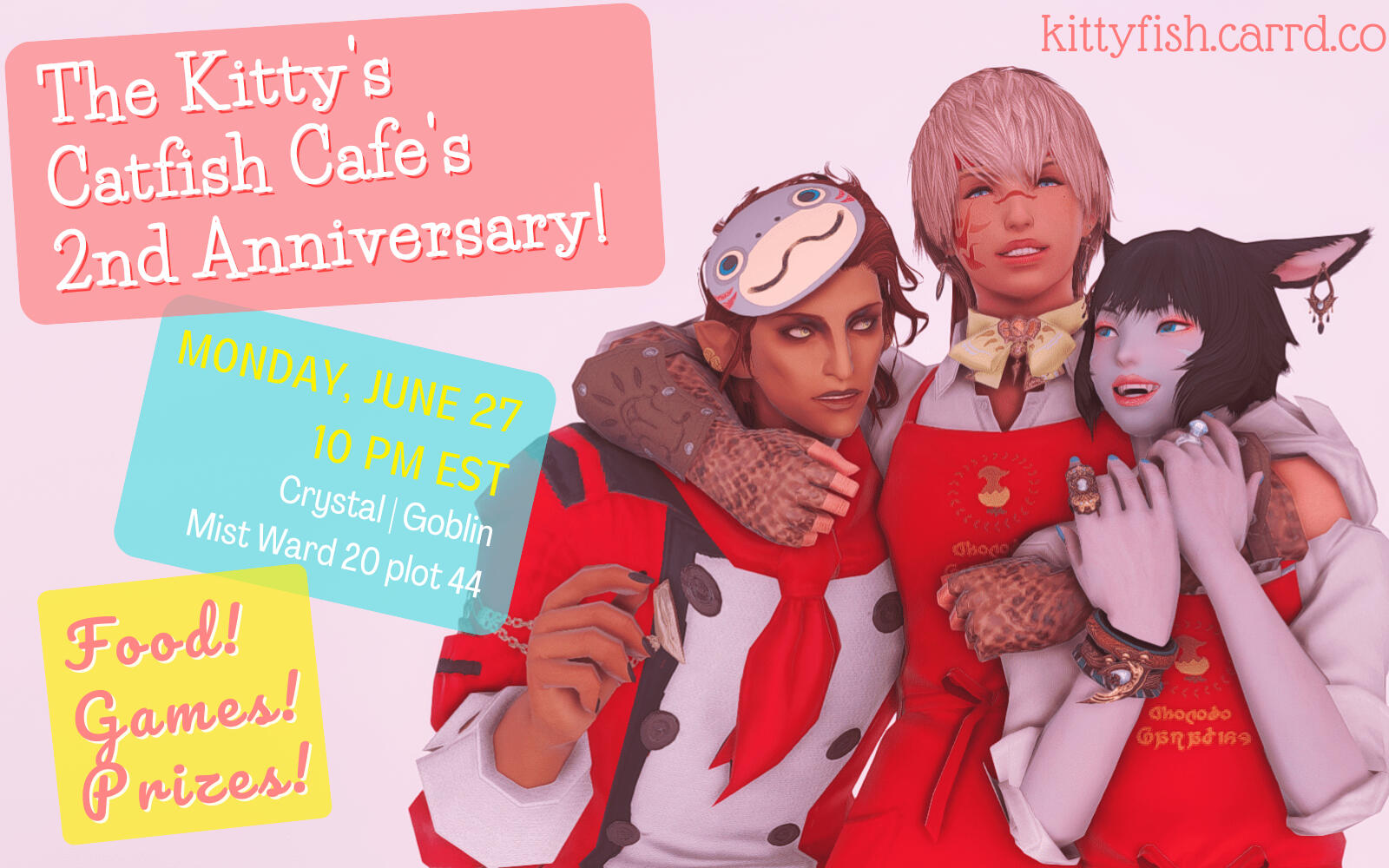 ---
---
---
---
《 SIDRIGH URA 》
---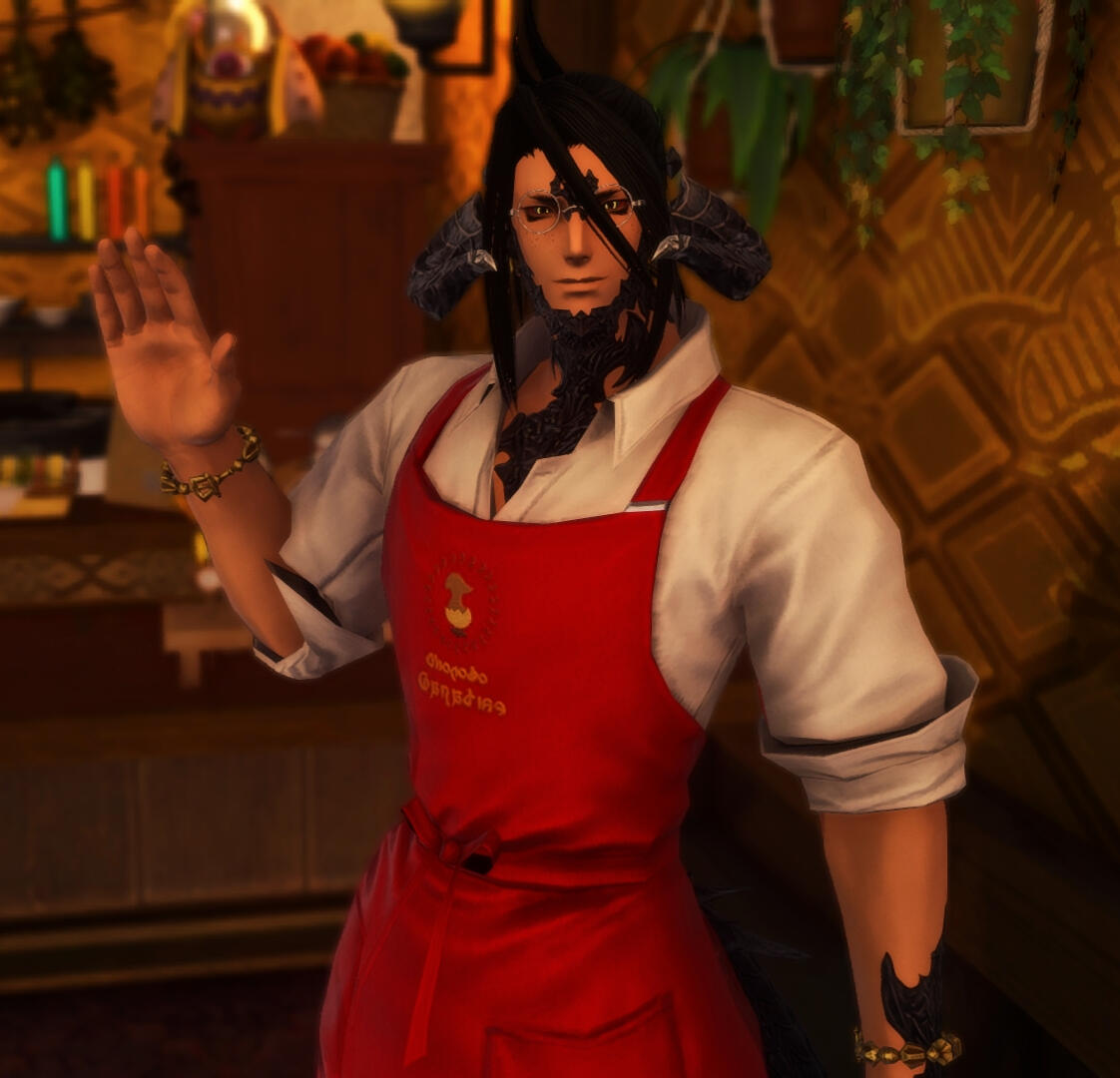 ---
Called "Sid" by his adoptive parents, Kas and S'oun, this soft spoken young man is often found hosting patrons at the café. He has friendly disposition, even if he's a bit timid. He is quite large, even for an Au Ra, and is self-conscious of his intimidating appearance.

Favorite Menu Item: Doman Tea
---
《 S'oun Pinh 》
---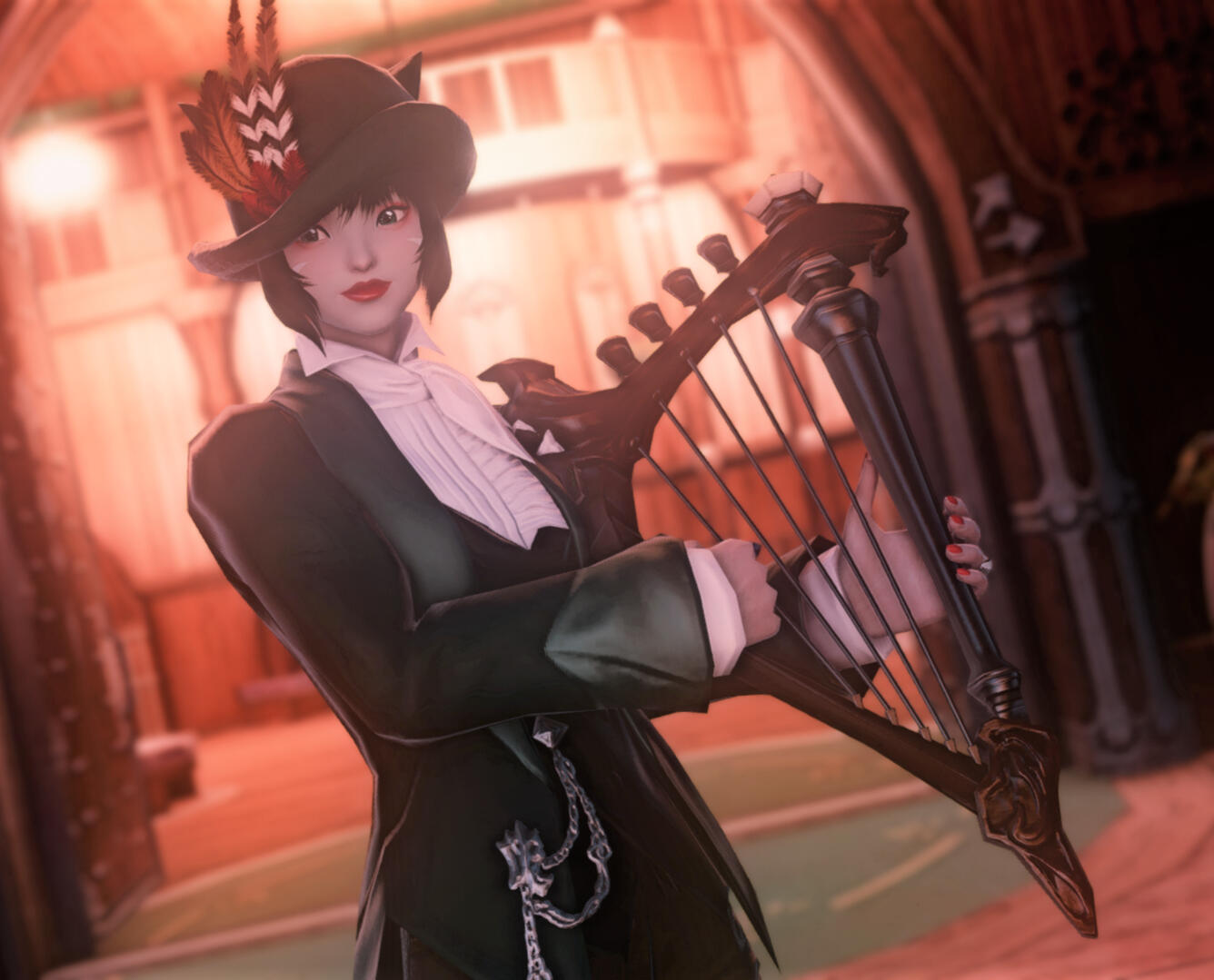 ---
Founder of the café, greeter, server, all around people pleaser. She has a lively personality and nothing makes her happier than brightening people's days. Namazu inexplicably seem to follow her around and give her crystals.

Favorite Menu Item: Taiyaki
---
《 Kasandri Shai'moltal 》
---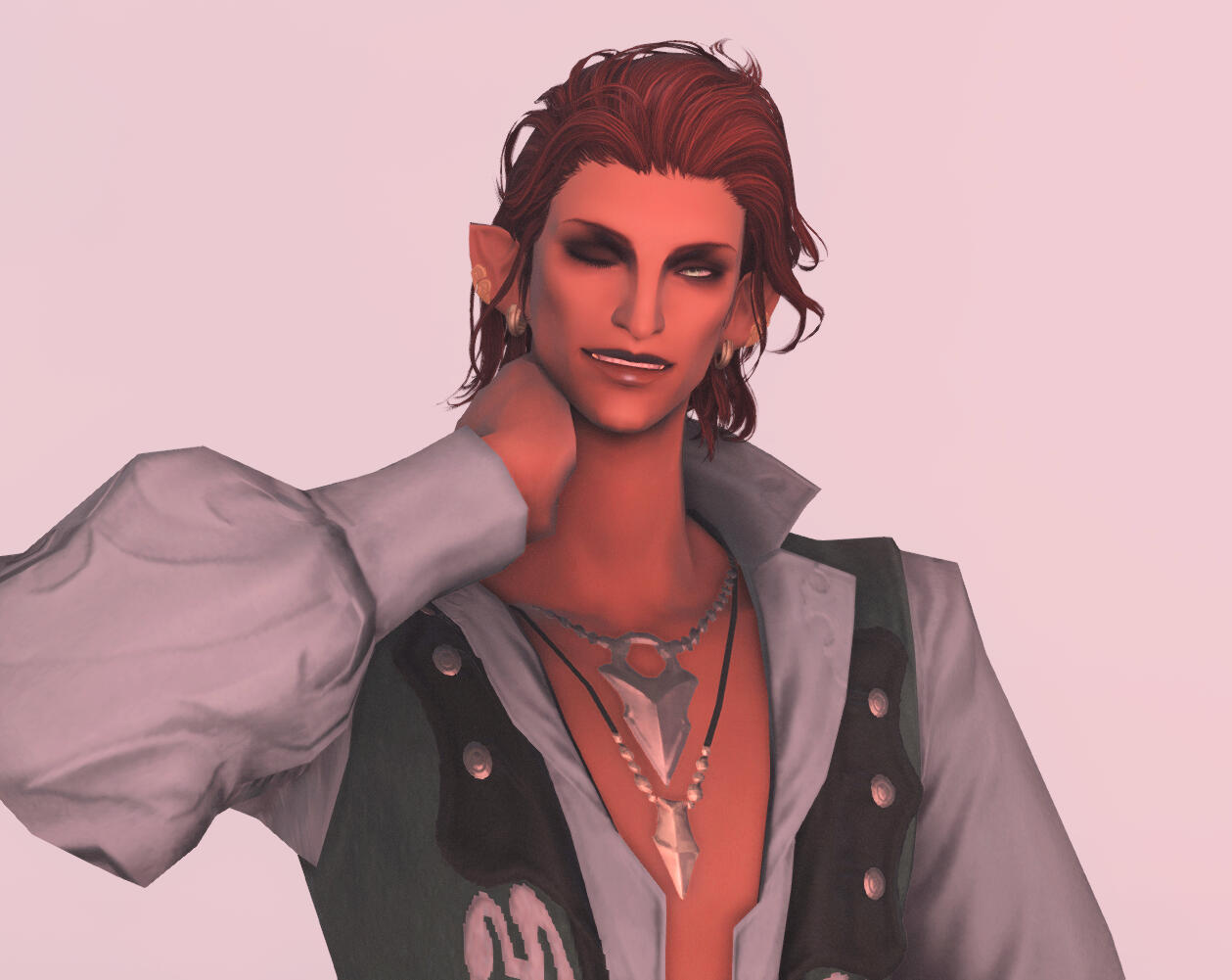 ---
S'oun's husband, Sid's adoptive father, and the heart of the kitchen. Despite being a flirty goofball, Kas takes his job very seriously, hand-picking nearly every ingredient and ensuring that each tasty treat is baked to perfection. He can almost always be found livening up the kitchen by dancing and singing along with the café jukebox.

Need an omnicrafter? If you have the materials, he has the skill! If you need something made, just send him a tell and give him the mats; he'll make it on the spot, no charge.

Favorite Menu Item: Ginger Shortbread Cookies
---
《 Adrik Durthane 》
---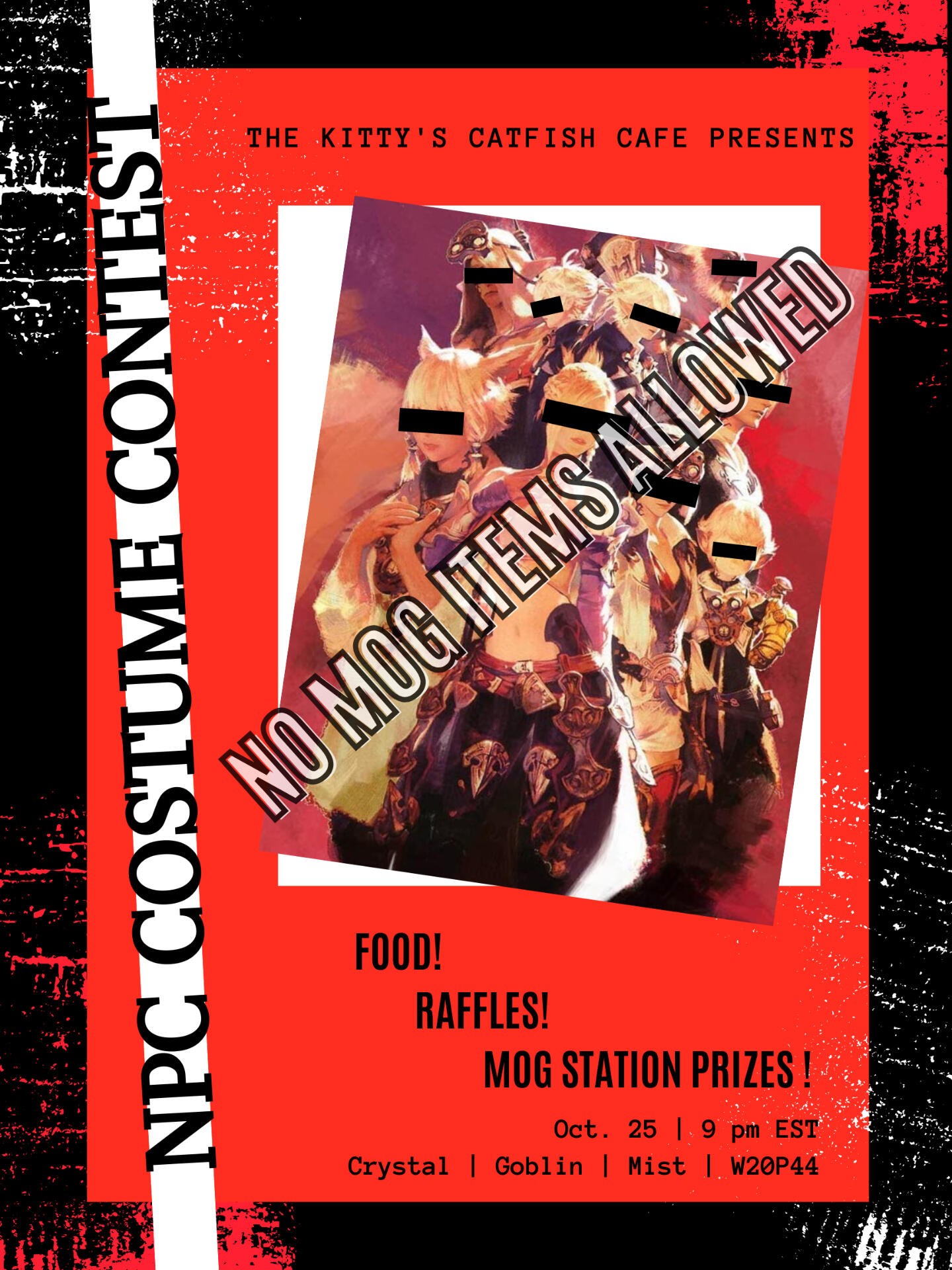 ---
The stern-faced golden boy of the cafe. A master of Ala Mhigan martial arts and floral arrangement. Adrik is a man of many talents and genuinely friendly, despite appearances.

Single ladies be warned - he is a ruthless flirt when the opportunity presents itself.

If anyone asks, you didn't see him.

Favorite Menu Item: Triple Cream Coffee